Click here for
Christmas Song Lyrics!

Bug Reports?

Also available for Kindle Fire:

Play Christmas songs (or jingle bells!) on your iPad, iPhone, or iPod touch with Holiday Bells! With a full octave of handbells and 19 Christmas songs you can tap along to, it's great fun for the whole family!

Holiday Bells is also now available on the Apple TV!
Download it from the Apple TV App Store!


How to play:

Jingle Bells: shake the phone to ring the bells. Fun for kids!

Handbell: swing to ring. Tap on the clef to change pitch.

Handbell Set: 15 handbells. Tap on the bells to play your favorite holiday songs!

Songs: 19 tap-along Christmas songs, with favorites like "Jingle Bells", "Away in a Manger", "Joy to the World", and more. Scroll the songs list to see them all. Select a song from the list, then follow the snowflakes to play it on the bells! Very easy to play - no music experience required!

The sounds you hear in Holiday Bells are real handbells. Special thanks to Keith Chuvala of Gloria Dei Lutheran Church for ringing and recording the bells!
iPhone Screenshots:
Apple TV Screenshots:
Demo video of Holiday Bells for TV from Kira Hamilton on Vimeo
News and Reviews:
Holiday Bells appeared in Apple's "12 Apps of Christmas" TV commercial in 2009.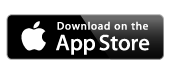 Bug Reports?