Eggster for iPad




Bug Reports?

Eggster is also available on the iPhone!

Want to hear about my new games? Follow me!

Hunt for Easter eggs on your iPad with Eggster! Collect eggs as you match up rabbits, flowers, and other critters in this classic matching game.

How to play: Just swap any two adjacent pieces to make a match of 3 or more. Line up an egg at the end of a match and you collect the egg!

Your basket shows how many eggs you've collected. Eggs come in many different colors, and they may be well hidden among all the flowers and critters on the board. Keep your eyes open!

Eggster for iPad has four different seasonal boards:

Spring - rabbits, ladybugs, daisies, tulips, and other spring flowers
Summer - seashells, shorebirds, and nautical-themed eggs
Fall - match autumn leaves, butterflies, and turkeys as you hunt for pumpkins, gemstones, and harvest fruits and vegetables
Winter - match candy canes, holly, wreaths, bells, and other holiday pieces as you hunt for ornaments, packages, Christmas lights, and other Winter treats

It's like getting 4 games in one!

Eggster also supports Game Center! Earn Game Center achievements and get ranked on the leaderboards as you collect eggs and match pieces.
Screenshots
Fullsize screenshot (click to open)
Credits
All original art and programming by J. Kira Hamilton.
Voice fx by Kira & Jennifer Hamilton.
The font used is "Carnation" from Fonthead Design.
Several of the flower game pieces were drawn from real hibiscus flowers hybridized by Barry Schlueter.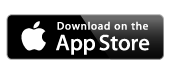 Bug Reports?